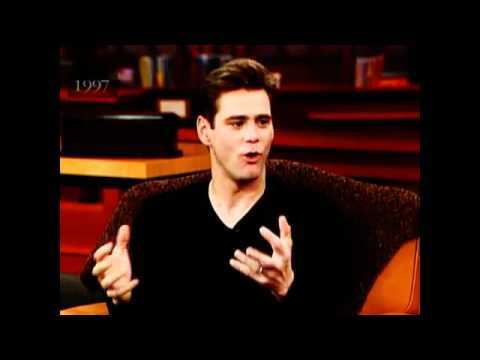 Jim Carrey Visualization with Oprah – 4 Minute Video
If you write yourself a check for $10 million and date it five years out, will you receive $10 million on that date? Not without corresponding action and attention.
But a simple act of visualization like this can be shockingly powerful in lining up your activities, motivation, and subconscious to make big things like this happen. Jim Carrey wrote himself just such a check, and in five years, went from struggling to literally receiving a $10 million contract–just as he targeted.
Find out more here.
In this video, Jim Carrey discusses how visualization and thought are at his true center. This is a great glimpse early enough in his career to capture a raw feeling and essence of what he credits much of his success.
Many people are aware of the interesting techniques Jim Carrey uses, but few may know where he came from. He was, in fact, far from a privileged background. He spent part of his youth living out of a Volkswagen van in their relative's yard. In order to change his reality and expand the possibilities available to his mind, he deployed visualization.
Leave the Grind Behind Visualization Takeaways
4 minutes
Jim Carrey visualization discussion, and how he inspired Oprah

You'll like this video if you're into: inspiration, intention, self help, power of thought, and acting like a monkey!
As with any of the techniques we recommend, visualization is part of a larger system that requires action, perseverance, and focus. All of these become much, much simpler when you have a clear visual of where you're headed. 
The most popular visualization Jim Carrey used is perhaps the check he wrote to himself for $10 million for "acting services rendered," dated five years out. At the time, he was broke and struggling as an actor. But within those five short years, he had become a star through Ace Ventura, Dumb and Dumber, The Mask, and others. As a struggling actor, Jim Carrey also spent nights up on Mulholland Drive, peering out over the city, visualizing the success he wanted. He knew there were jobs out there–they just hadn't found him yet.
"I am a really good actor. I have all kinds of great movie offers. Movie offers are out there for me, I just don't hear them yet." – Jim Carrey
Enjoy and be inspired!
And if you like this video, check out The Best 1 Minute Motivational Speech Ever…also featuring Jim Carrey.
Inspired? Take action!
» Get My FREE Course – Start a Business and Profit This Year [ Start Now Free! ] «