Are you better than your W-2 job?
Make much more money, build a simple business, and quit your day job...without the complexity and without putting yourself at risk financially.
14 REAL Side Hustle and Small Business Ideas. Get the free PDF guide and resources from bestselling author Justin Gesso. Make it happen this year.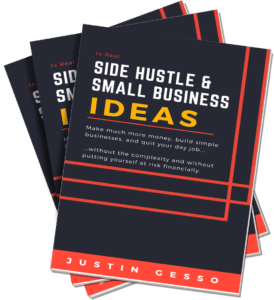 Download free PDF guide now! »
Get the bestsellers: Leave the Grind Behind and The Book on Small Business Ideas.